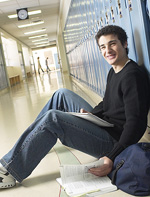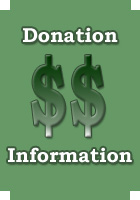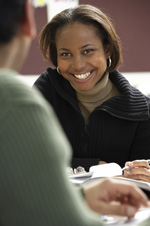 PEP Grants Making a Difference ---
PEP Teacher Grant Program
Since 1992, PEP has issued more than $237,500 through its annual Teacher Grants program. PEP Teacher Grants allow educators to develop enriched learning opportunities for students, pilot new instructional methods in the classroom, and provide supplemental materials to assist with specialized learning needs of students. Teachers in elementary, middle, and high schools have used PEP Teacher Grants in all areas of curriculum including Language Arts, Math, Science, History, Fine Arts and Physical Education, as well as in specialized areas such as English Language Learners and Special Education.
PEP Grant Recipients
+ 2014-2015
+ 2013-2014
+ 2012-2013
+ 2011-2012
+ 2010-2011
+ 2009-2010
+ 2008-2009
+ 2007-2008
+ 2006-2007
+ 2005-2006
+ 2004-2005
+ 2003-2004
+ 2002-2003
+ 2001-2002
In partnership with the Glenbard High School theater departments, PEP sponsored six Children's Theater productions including Alice in Wonderland, Cinderella, Oliver!, Robin Hood, Wizard of Oz, and The Phantom Toll Booth. PEP's Children's Theater exposes young children to the performing arts, provides enthusiastic young audiences for high school student performers, and has raised more than $38,000 for PEP grants to local schools.
$7,000 in PEP grants has helped school libraries connect to the internet and purchase new technology equipment for their Audio Visual departments.
PEP has sponsored four Summer Technology Camps for middle school students, helping nearly four hundred students learn new educational software programs, learn to use the internet, and develolp understandings of basic computer hardware and software systems.




PEP has issued $13,000 in grants specifically targeted for the Fine and Cultural Arts. These grants to middle and high schools have helped purchase new equipment for arts pargrams and sponsored visiting artists to work with students.



PEP has sponsored Professional Development training seminars for district technology coordinators and classroom teachers to train them in the installation of, and support for, internet access from schools.
PEP Grants from Designated Gifts
PEP grants of $1,595 from the District 16 Fund have been used to purchase books for the Learning to Read Project, a district initiative promoting enhanced reading skills in the primary grades.
District 44 issues annual PEP Teacher Mini Grants for classroom projects in honor of Kathy Benard Friends of Education Award winners. Since 1999, more than $7,300 has been given to support sixteen classroom projects in the district.
A PEP grant of $1,000 form the Michael Pihos Memorial Fund was given to the Glen Crest Middle School library to purchase new library materials.
Three PEP grants totaling more than $70,000 have been issued from the District 41 Fund to support district technology initiatives, including installation of instructional computers in classrooms and portable keyboards to facilitate writing skills among third and fourth graders.
PEP grants of more than $16,000 from the Michael Pihos Memorial Fund helped build and provide ongoing support for Michael's Place, a school resource center that helps children develop and advance reading skills at District 89's Park View Elementary School.
Twenty six scholarships totaling $23,500 have been awarded to graduates from the four Glenbard High Schools to help further their education at the college level. These scholarships result from generous gifts from alumni, friends and families in the community in memory of former students and administrators, and as legacies from alumni and friends of the schools.
$13,500 in gifts from family foundations enable PEP grants to District 41 to support its Pre-Kindergarten and English as a Second Language programs.
A $1,500 private gift funded a PEP grant to CASE (Cooperative Association for Special Education) for its Assisted Instruction Program at Manor Hill School. The grant enabled the purchase of a new kitchen appliance and classroom instructional materials.



Private donations supported PEP grants of $11,169 to District 41 for the purhcase of new basketball backboards for the Hadley Junior High gymnasium and to make improvements to the outside courtyard at the school.
Private donations funded $7,000 in PEP grants to Forest Glen Elementary School for an Artist in Residence program and the Watch Dogs Program, a program promoting the increased participation of fathers in school activities.
The District 44 Fund supported PEP grants of $3,660 for the district's summer Bus to Books program and to purchase new materials for school libraries.
Private donations provided PEP grants for the Glen Westlake student orchestra and reading materials for the Hammerschmidt Literacy Closet in District 44.
Private donations funded a PEP grant of $2,500 to help purchase new track uniforms for the Glenbard West Boys Track Team.





Grants from a family foundation enabled PEP grants to Glenbard West High School of $23,500 to support student leadership and interscholastic programs, fund the school's Model UN club, and purchase new computer equipment for the library.
The Glenbard East High School Millenium Legacy Brick Walkway project funded PEP grants of nearly $12,000 to support fifteen academic programs and projects at Glenbard East High School.
A PEP grant from the Eric Bucholz Memorial Fund helped install a new flagpole for the front of the Glenbard South High School.
A multi-year fundraising project with a parent group resulted in a PEP grant of $40,000 to District 44 for the purchase and installation of new playground equipment at Manor Hill School. A separate project at Manor HIll raised money for a PEP grant for the library of $2,913.