Superintendent's Office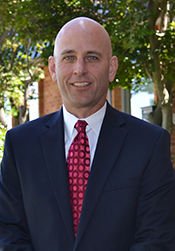 The District 41 Administrative Team is led by the Superintendent, who reports directly to the Board of Education. The Superintendent serves as the chief adviser on educational matters and is responsible for ensuring that the Board of Education is informed about district operations and activities. The Superintendent also informs the Board of the district's needs.

The Superintendent is responsible for developing administrative procedures necessary to manage the district's operations. All procedures must be in compliance with the laws, rules and regulations that apply to the district. The Superintendent ensures that sufficient information is provided to the Board of Education to assist the Board in making informed decisions.

The Board and Superintendent work together to set priorities for the district. Priorities include establishing goals for the budget, determining new educational programs, and ensuring adequate services are available to students.

The Glen Ellyn School District 41 Board of Education consists of seven members who are elected at-large and serve without pay for staggered four-year terms.

About the Superintendent
Dr. Paul Gordon became Superintendent of School District 41 in 2013. Previously, Dr. Gordon served as Chief Academic Officer in the Denver, Colorado Adams 12 School District serving 42,000 students. He has also served as a middle school principal and prior to that he was a literacy teacher. Dr. Gordon lives in Wheaton with his wife Marianne. They have two children.



"Great Schools Matter to our families and to the communities we serve. District 41 is committed to being a great school district and preparing our students for success now and into the future," Superintendent Gordon.